Posted on October 26, 2014 in the category | 7 Comments
So you want to learn about my new adenture? Horray, I thought you'd never ask…
After 21 years of pretty intense Marketing, Media, Sale, Non-profit, Bartending, Weight Watchers, Volunteering, Soroptimist (best4women.org), SEO & Social Media work (plus a minor in Women Studies), I decided to combine all the best bits and a create a super fun life for myself.
To be honest, I want to throw parties, help women and spend more time with the amazing women I know (you know who you are)…and I wanted to find a way to combine a healthy lifestyle (vegan with a love to dance, swim & play the drums) with my simple, sustainable craft business (somethingsweetandsassy.com).
I was growing tired — of working 24/8; chasing business; working harder, producing better work and getting paid less for it; the never-ending STRESS; feeling unaccomplished, undervalued and unsuccessful…
And I wanted — more time with my husband, less stress; better health; more FUN; to host parties; to help more women than I could on my own; financial independence; FREEDOM; a job that I LOVED; more time to travel; more time for dancing, swimming, drumming, and crafting; to invest in friendships and spend time with the marvelous women I know; work with my favorite people in the world (you know who you are); and help other people make more money…AND combine my interests in health, the environment, animals and working with women ALL TOGETHER!
I thought it was crazy - yet when I came back from Sydney after dropping my husband there to work, I was sick, stressed, tired, overwhelmed, a bit sad and did I mention EXHAUSTED? I decided to make some changes and find a new dream life.
I'd been using Arbonne products (vegan, gluten-free makeup, skincare and nutrition) for a about a year. My friend, Kim, kept asking me to join her team – I finally said YES and here we are…
I hope you'll join me on my journey and help me CELEBRATE (my new favorite word)!
And I'd love your help…
Treat yourself (and the people you love) some awesome, amazing & healthy products
Refer someone who is looking to reduce the toxins in their makeup and skincare products
Refer someone who is looking to lose weight, detox, and have a healthier life
Learn more how you can experience what I'm experiencing – give me a call!
Join my team - hop on board this adventure with me and the inspiring women on my team (Kim Mylls & Beth Shady are the swizzle)!
Cheer me on – come to my parties, send good thoughts my way, have fun with me and just be the fabulous person you already are!
If I've already talked to you, it's because YOU are one of those wild, wicked smart, savvy and super fab women I know!  So come to a party, bring a friend, have a laugh, a nibble, a drink and have some fun with me. Or visit my site: kristinrohan.arbonne.com!
See you soon, Gorgeous Gals…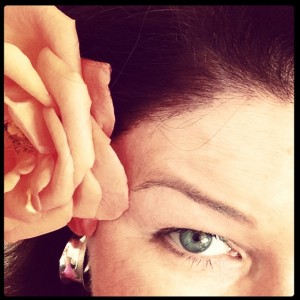 Comments