Can you believe it? My husband is digging this gig…and liking the results!
I started him with the Post Shave Balm and he was pretty happy. Then I just started giving him more — sunscreen and lip balm, digestion plus, greens, toothpaste, detox tea (he LOVES the detox tea), energy fizz sticks, the men's exfoliator and lotion. Now he's a fan and sharing the products with his work buddies – yeah!
So I peeked into his bathroom and look what I spied…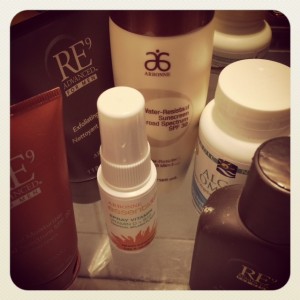 If you have a gentleman in your life, let them in on the secret…Arbonne products will help them feel better – whether they need to protect their skin, help with digestion, help with their dry skin, or more energy – everyone deserves TLC especially our dudes!
Let me know how I can help…kristin@therohans.com…I'm here to empower you to live your dreams and share AWESOME products with YOU…learn more about what I'm doing and how I can help your amazing self.
Another gratuitous product shot…he's even using an Arbonne box for storage!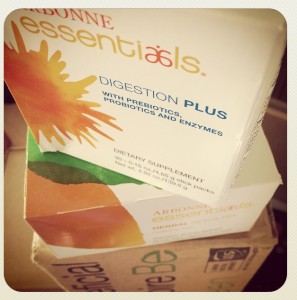 Comments