Posted on March 28, 2016 in the Sassy Secrets category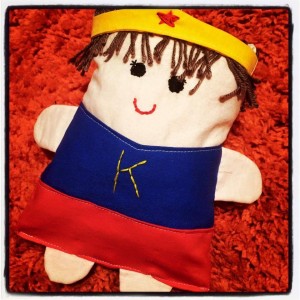 Here's the latest way I'm supporting, empowering and celebrating others…in one of best ways I know how…with my simple, sassy and sweet sewing skills.
These are Super Power Pals! I created them as gifts yet they've become so much more.
I have mine and she reminds me to ALWAYS tap into my inner Super Hero and use my Super Powers for good…so I am…aren't they super?
What are you doing to step into your Super Power today? Find a picture, a talisman or some kind of reminder that you are a Super Hero…or call me and maybe you'll find a Super Power Pal ZOOMING her way to you!
Wheeeeeeee!
Comments